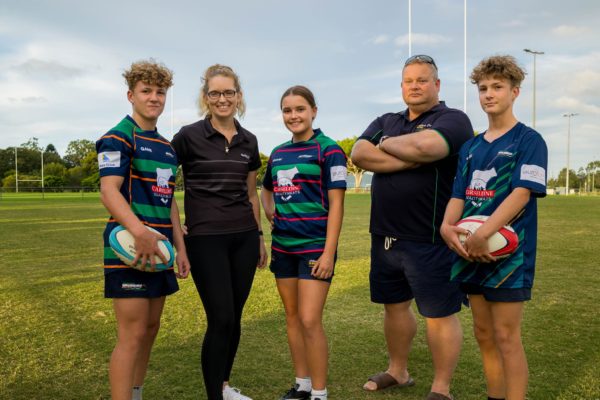 In their milestone year, the Albany Creek GPS Brumbies have partnered with GAME Clothing as the club's official uniform supplier, for authentic Aussie made custom teamwear both on and off the field.
It's an exciting year for Albany Creek, with the introduction of the Girls Rugby Academy and brand-new facilities to help celebrate their milestones.
The Brumbies chose GAME because of the super-quick turnarounds, attention to detail, personalised service and superior quality print technologies, but also because GAME have always been proud to manufacture right here in Australia.
With full support of boosting female participation in sport, GAME have jumped on to sponsor the Girls Academy.
The grassroots club caters to Boys and Girls between 5 – 17 years. GAME have adapted the Brumbies' colours; Navy, Emerald and Orange for the boys and Navy, Emerald and Magenta for the girls onto a new clean design. The vibrancy of their uniforms creates a striking look on and off the field that is gaining much attention.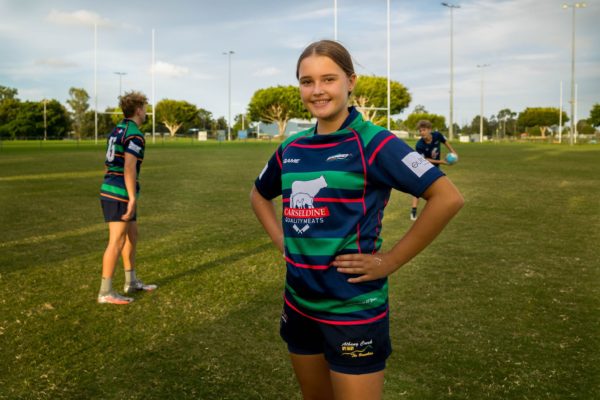 The Brumbies needed a variety of garment styles for their teams and staff. The senior teams will wear GAME's SlimFit Rugby Jersey, Juniors in the Raglan Stub Collar Tees and both teams in Elite Gusset Rugby Shorts with custom Football Socks. The t
raining shirts and Girls Academy shirts are GAME's Set Sleeve Mac Tees.
GAME Clothing was founded in the early nineties and has always had a history of helping great local teams make it to game day looking their best. Customers love the ease of using local suppliers and GAME's ability to meet every deadline.
"It is important to us as a club that we work with other local businesses wherever possible and with GAME located just down the road from our fields, it made great sense to build a partnership with them." says Col Langton, Albany Creek's President "Of course, quality and excellence are also important factors we look for when we partner with any business – and GAME has those qualities by the bucket-load".
The preseason is happening now, with the Girls Academy launching in April and the rugby season kicking off properly in May. The online GAME portal for the club will enable everyone to get their teamwear fast and easy, another reason why the club loved GAME's approach to streamlining every part of the process.
"Grassroots rugby is so vital for the future of the sport" comments Mellissa, GAME's owner "we have loved bringing our expertise at this local level to help create the new Girls Academy – it's a great partnership and we can't wait to see how this academy grows over the coming seasons".
For more information on Albany Creek GPS Brumbies Rugby Union visit: